Hirth Couplings
Modern-Tec Manufacturing has a great deal of experience working with Hirth Couplings. Pictured are gauges that were made to measure engagement centerlines. Also pictured are CAD models of previous work done. Feel free to call or email us for a quote on your next project!

Hirth Couplings can also be used in a variety of different applications including fixture indexing, medical, coupling impellers, compressors to their driven turbine shaft, and many more.

Hirth Couplings are also known as V-Tooth Couplings, Hirth Joint, or Voith Hirth Couplings.
Contact us for more information!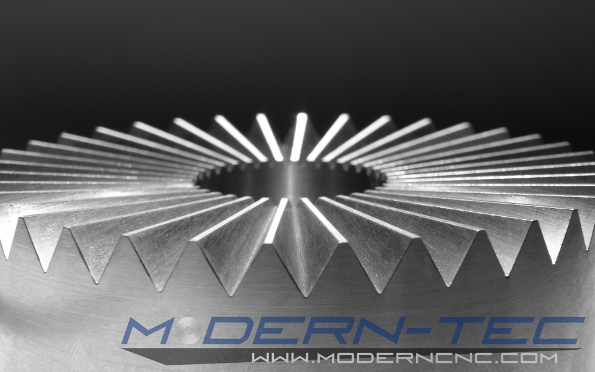 About Hirth Couplings- From Wikipedia- http://en.wikipedia.org/wiki/Hirth_joint

Hirth joints consist of radial grooves milled or ground (or both) into the end face of a cylindrical feature of a part. Grooves are made one by one into the part tilted by the bottom angle of the grooves, and rotated from groove to groove until the serration is complete.

Usually the grooves mesh together within a ring, because the load-bearing capacity of teeth decreases rapidly with smaller diameters. For instance a shaft of 60 mm diameter can be toothed in a 12 mm wide ring only (inner diameter is 36 mm) without jeopardizing the load-bearing capacity of the shaft.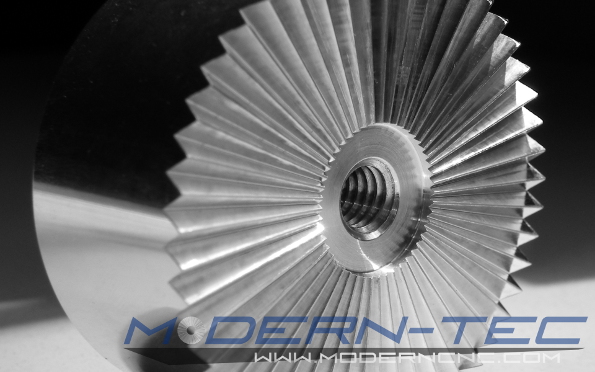 Theoretically, any matching serrations types can be made on the shaft end faces. Only symmetric serrations are used in practice: the profile of a tooth is a symmetric triangle, and the tooth's head and bottom angle is the same too. Even the profile angles are not arbitrary: angles of 60 and 90 degrees are used.

The coupling is defined by the groove count, the outer diameter of the cylindrical feature, the bottom angle of the grooves (to the axis of the cylindrical feature), and their depth.

Finally, an axially-oriented bolt holds the two parts together.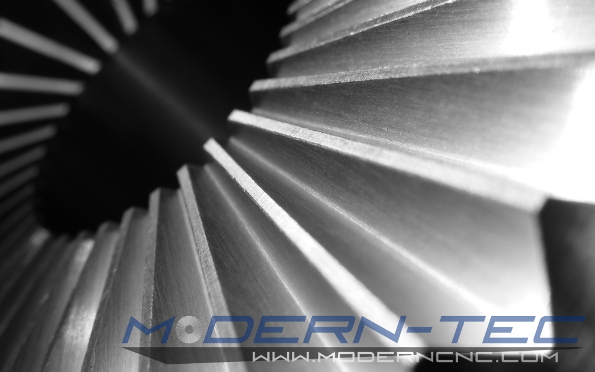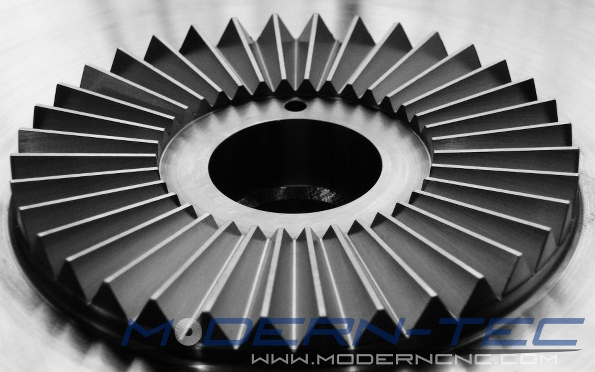 Examples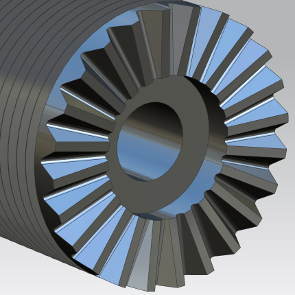 Hirth Coupling ground into a Stainless Steel shaft.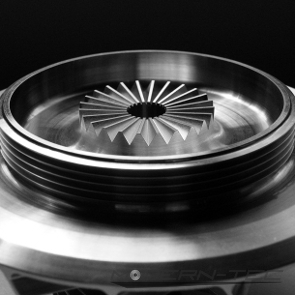 Hirth Coupling ground into backside of an impeller.